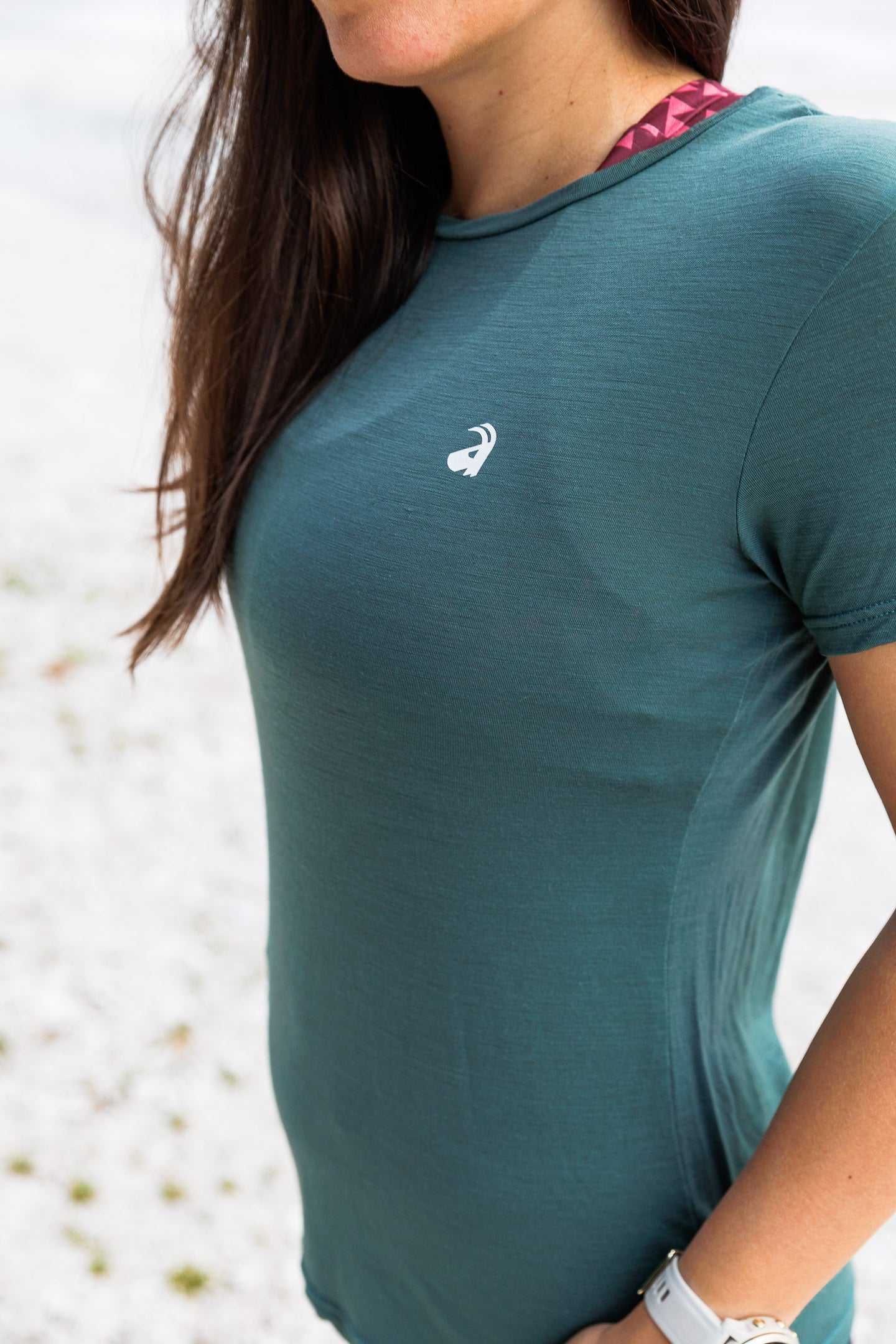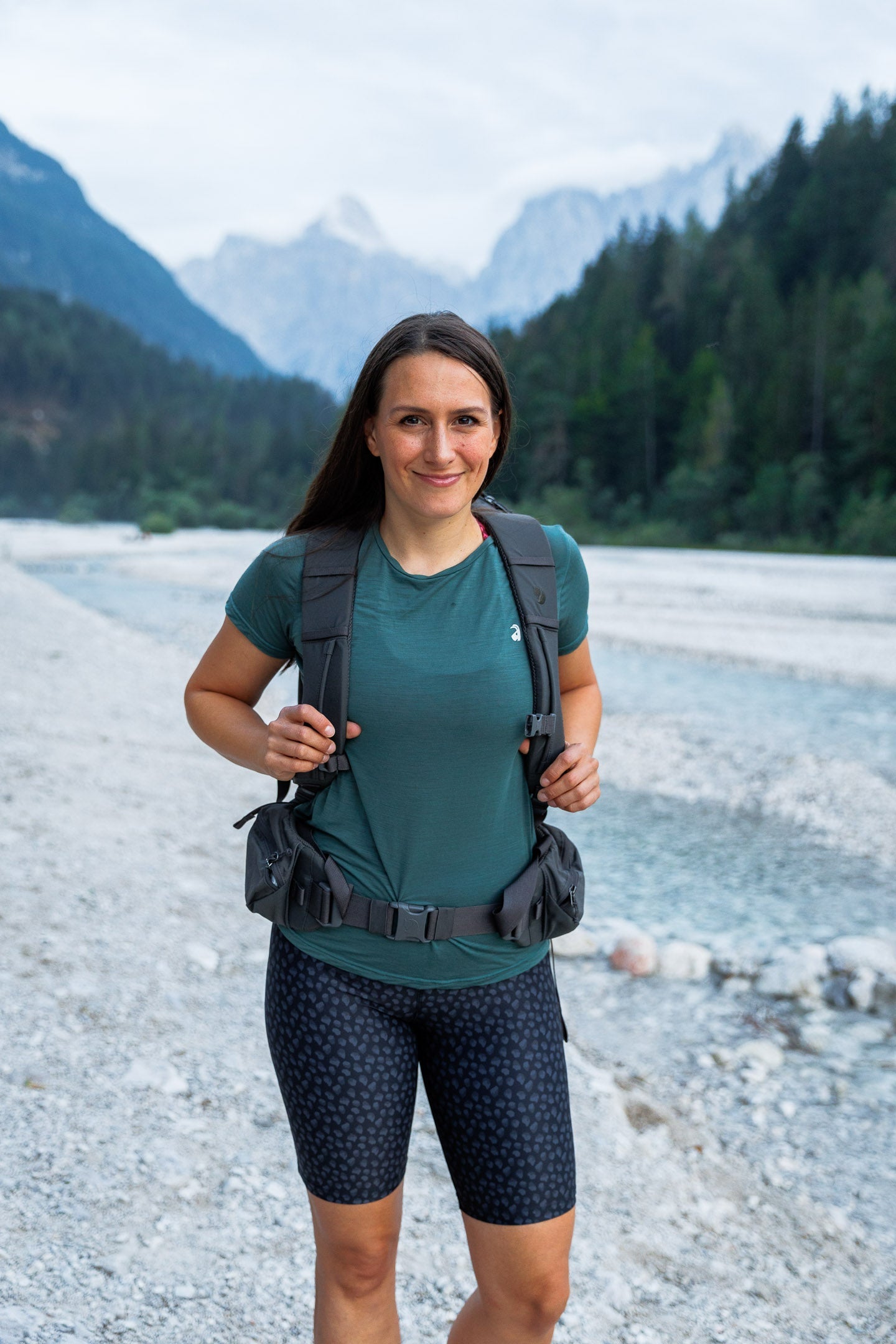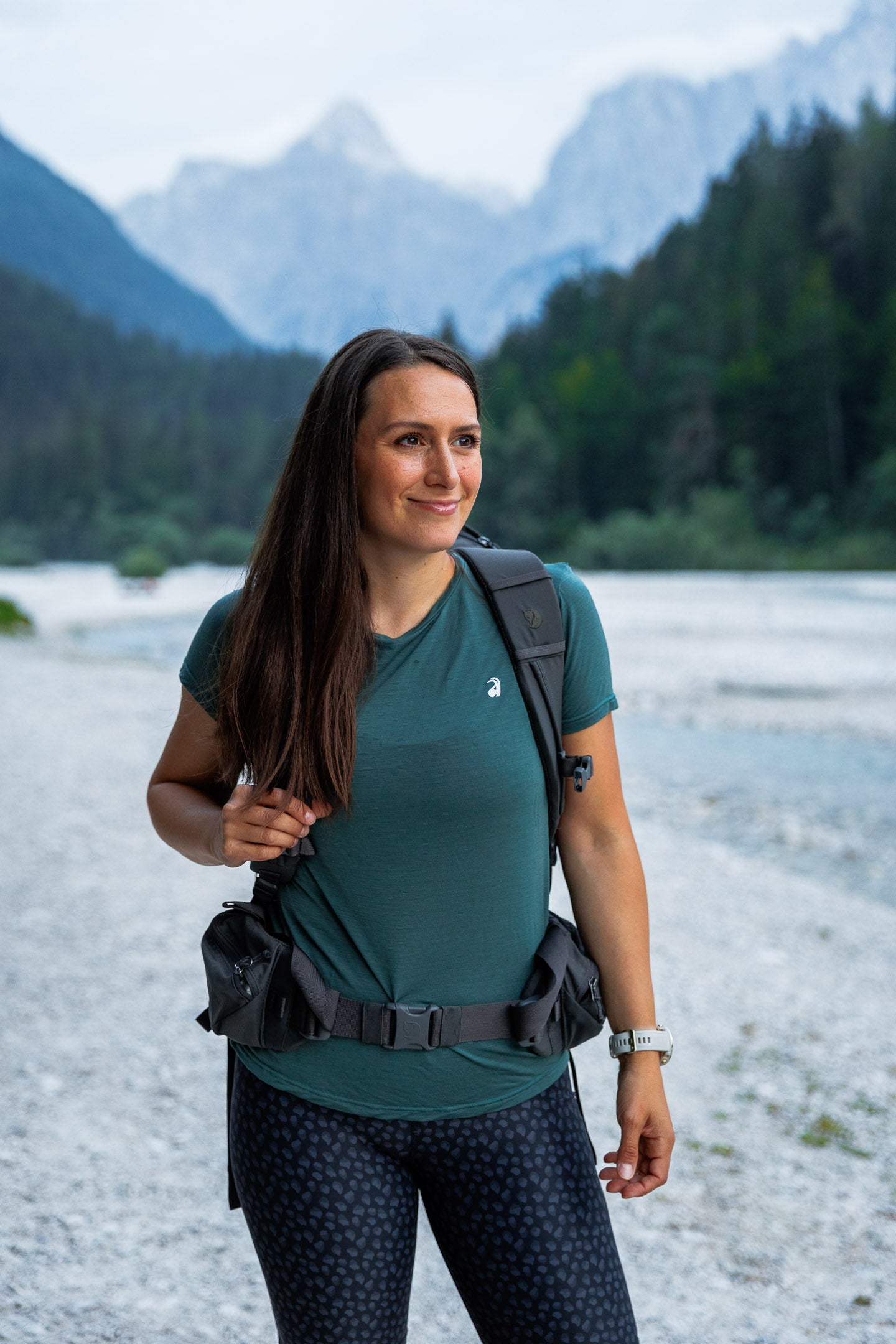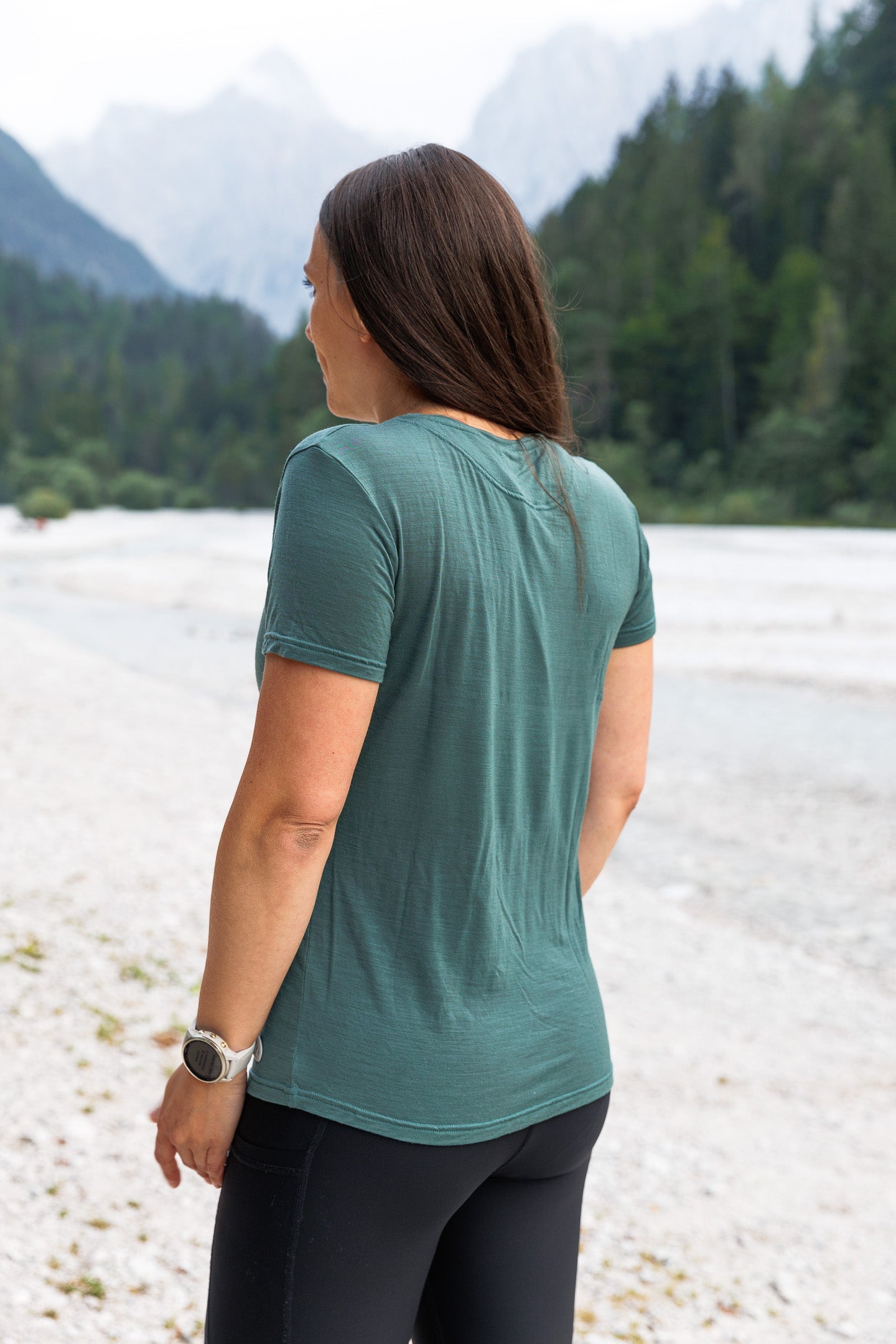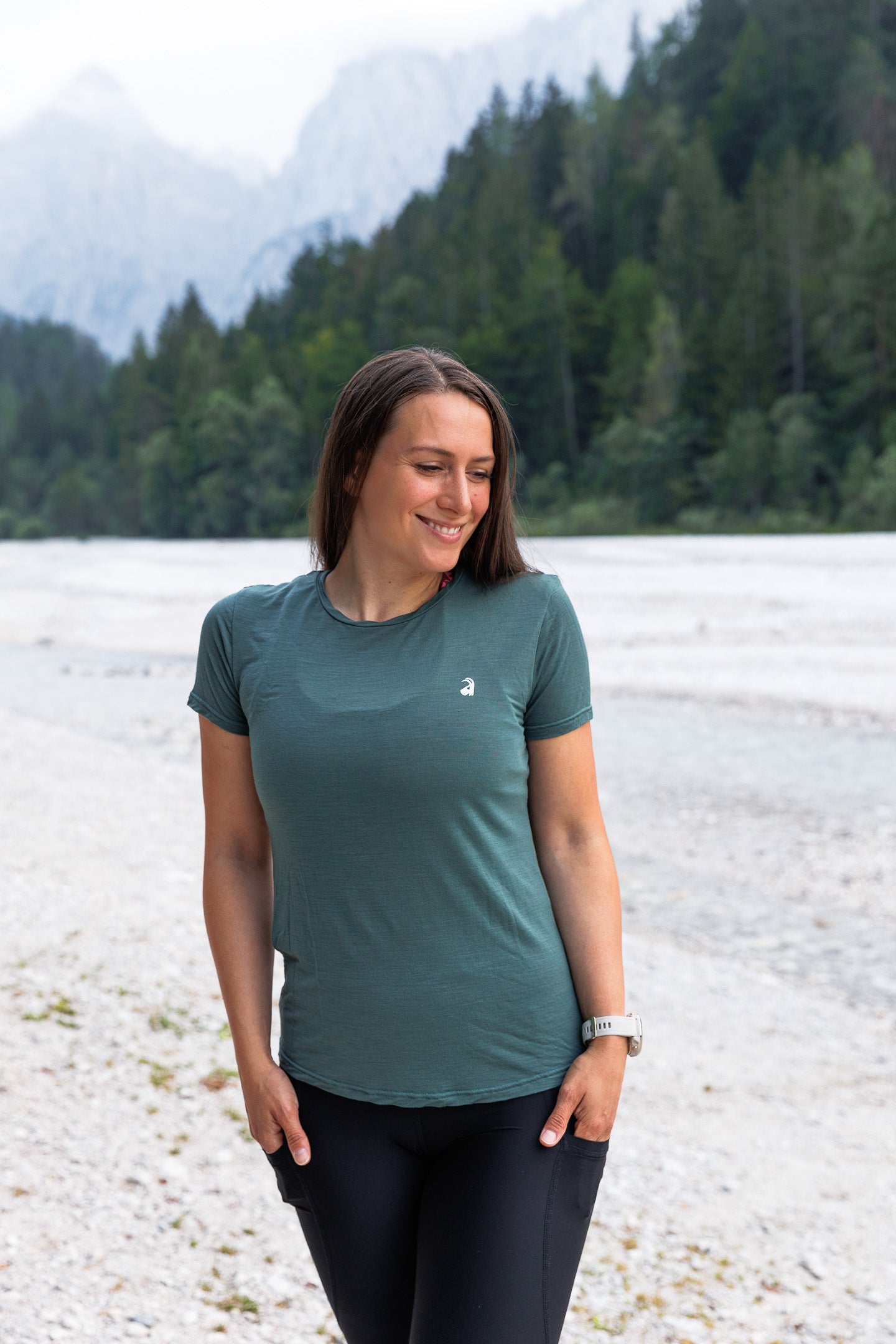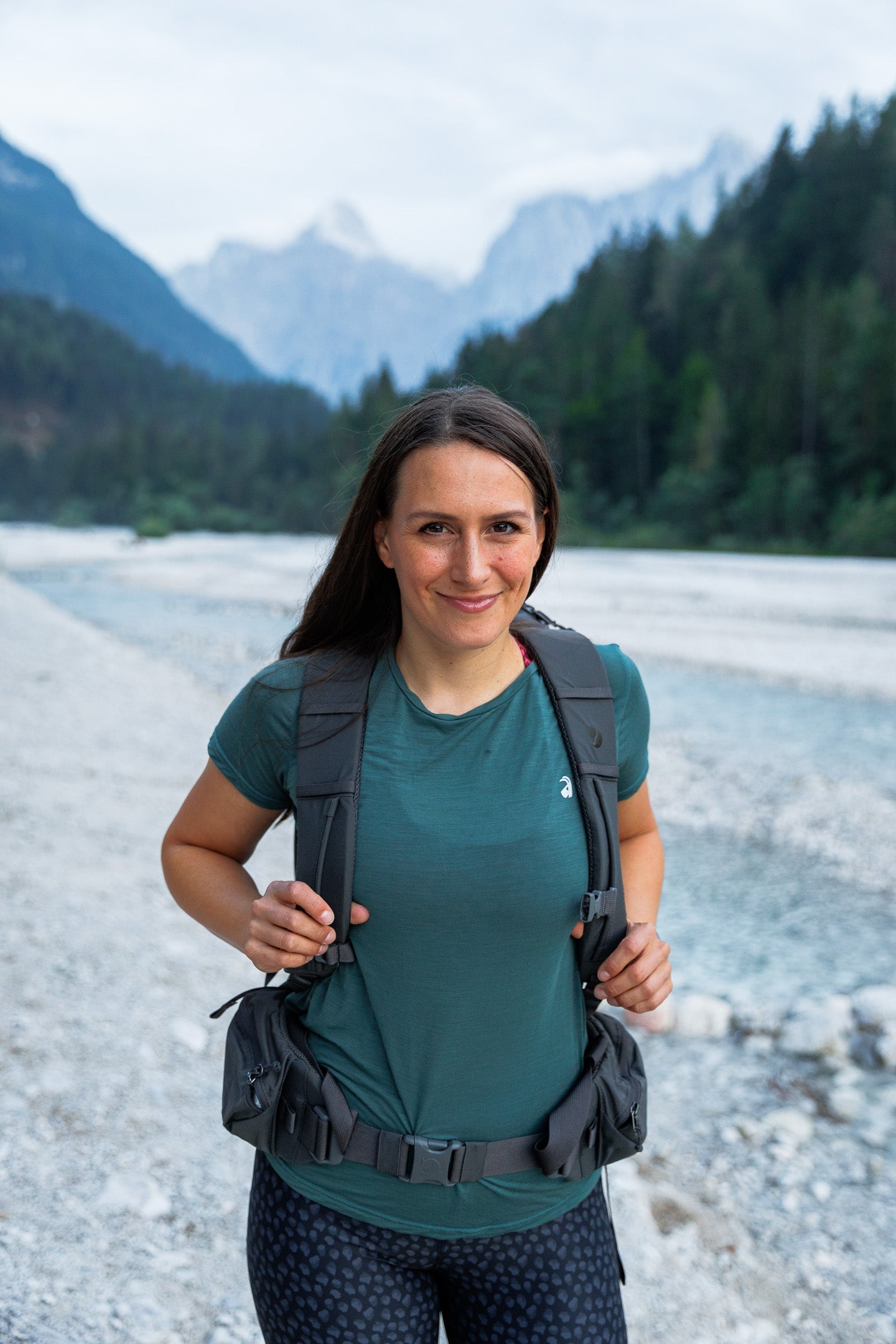 Regular price
€ 48.75 EUR
Regular price
€ 65.00 EUR
Sale price
€ 48.75 EUR
Unit price
per
Sold out
Crafted from a blend of high-quality Merino wool and Tencel fibers, this shirt offers unbeatable comfort, breathability, and durability.

Featherweight
Soft as silk
Anti-odor
---
In stock
30-Day Best Price*: € 48.75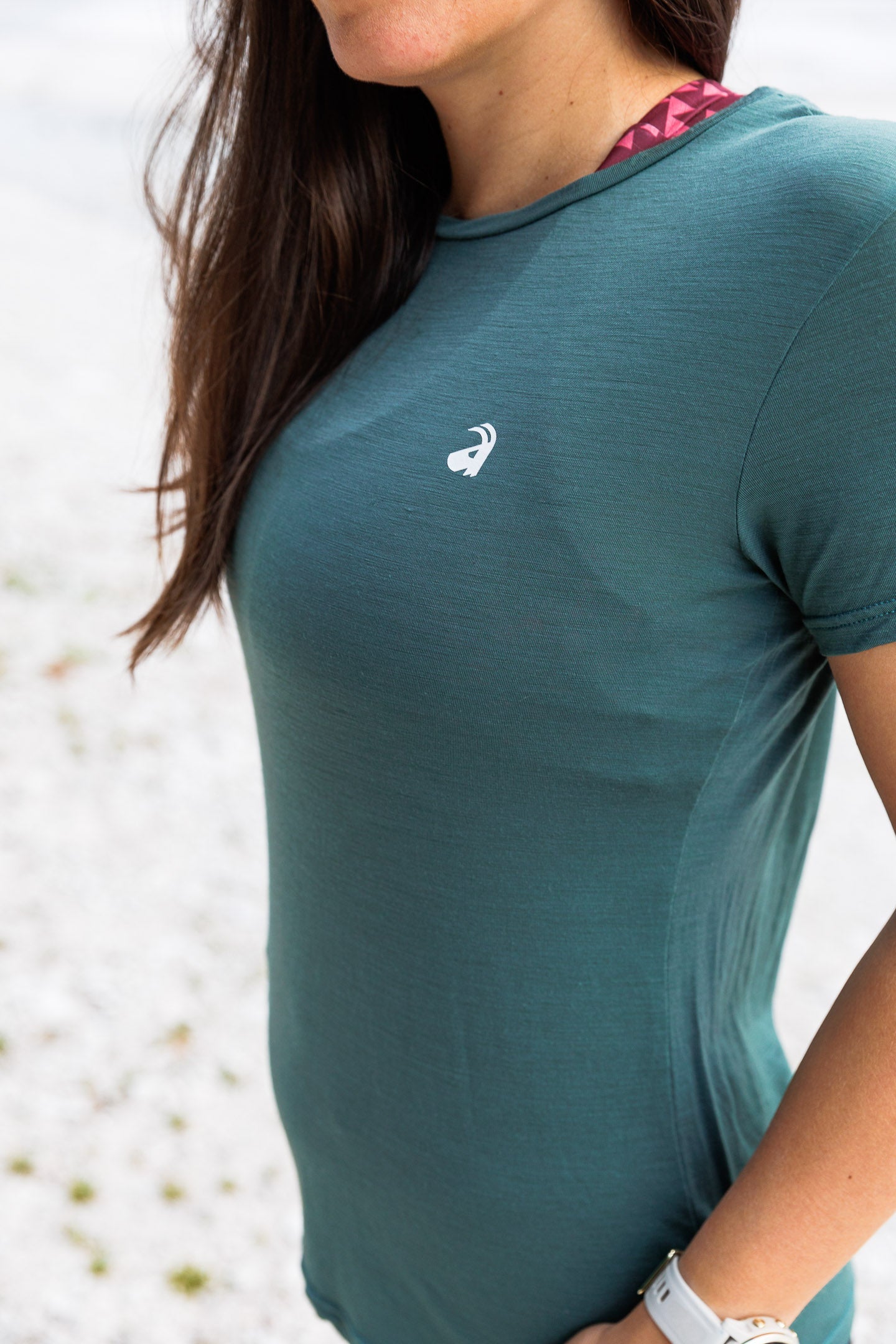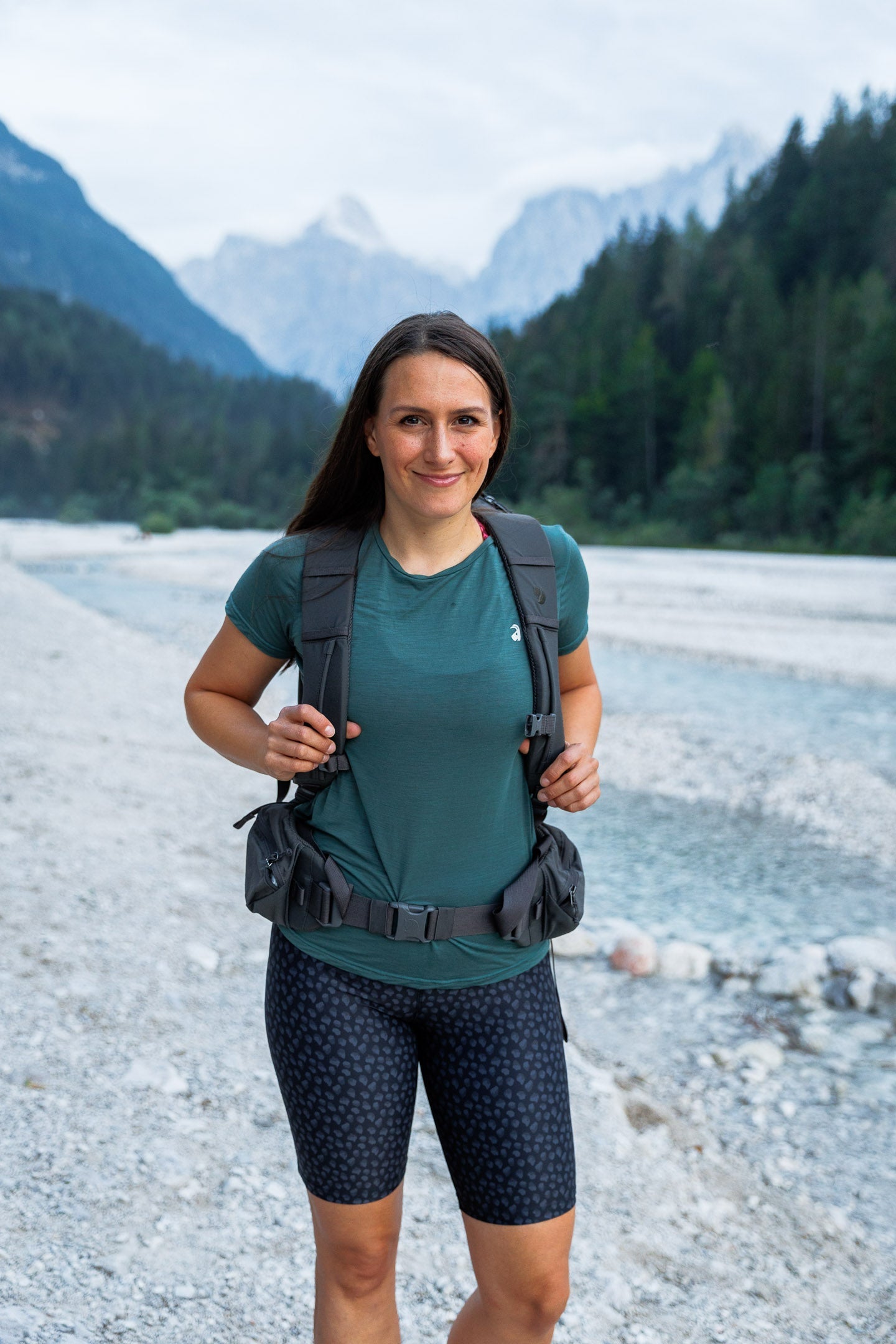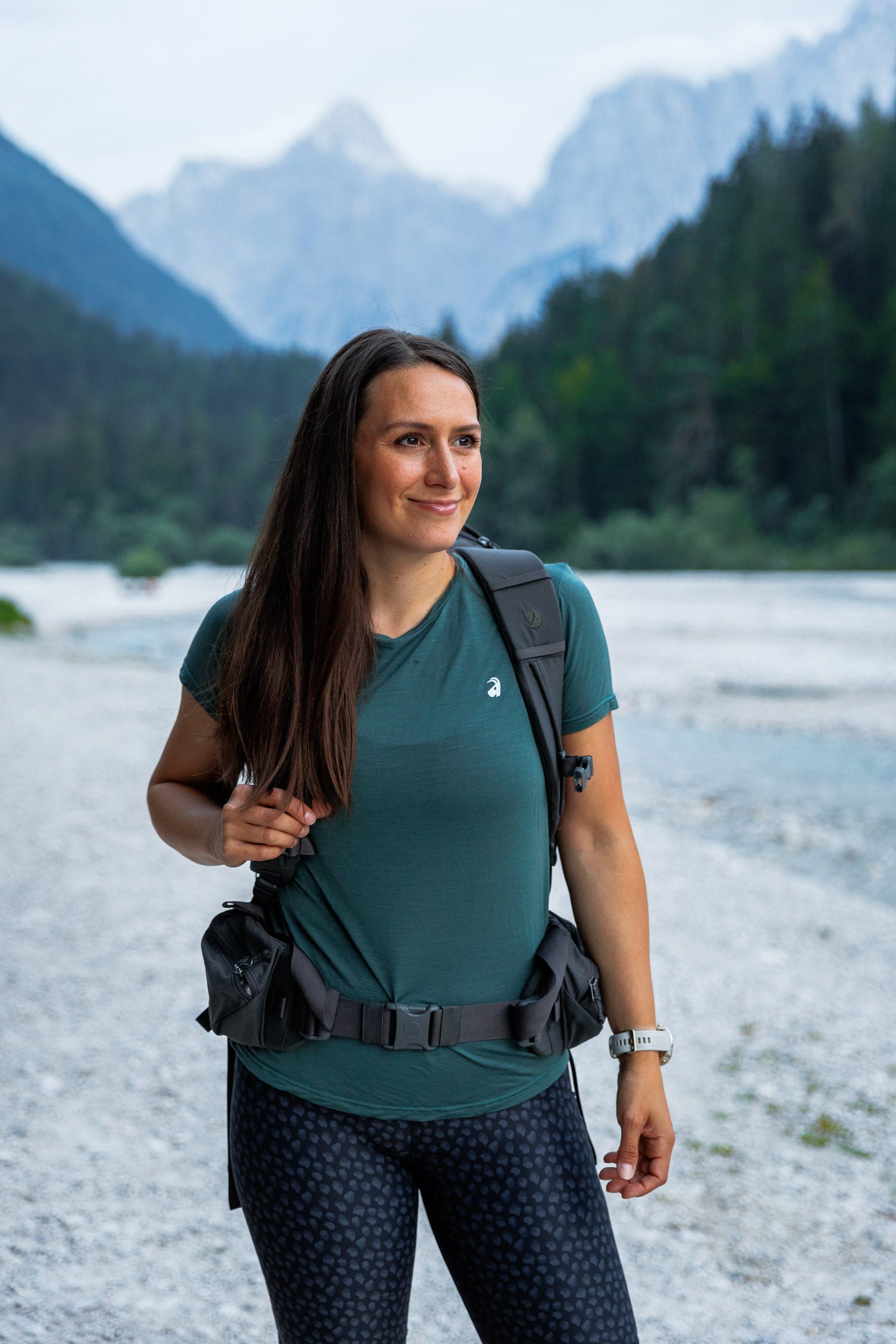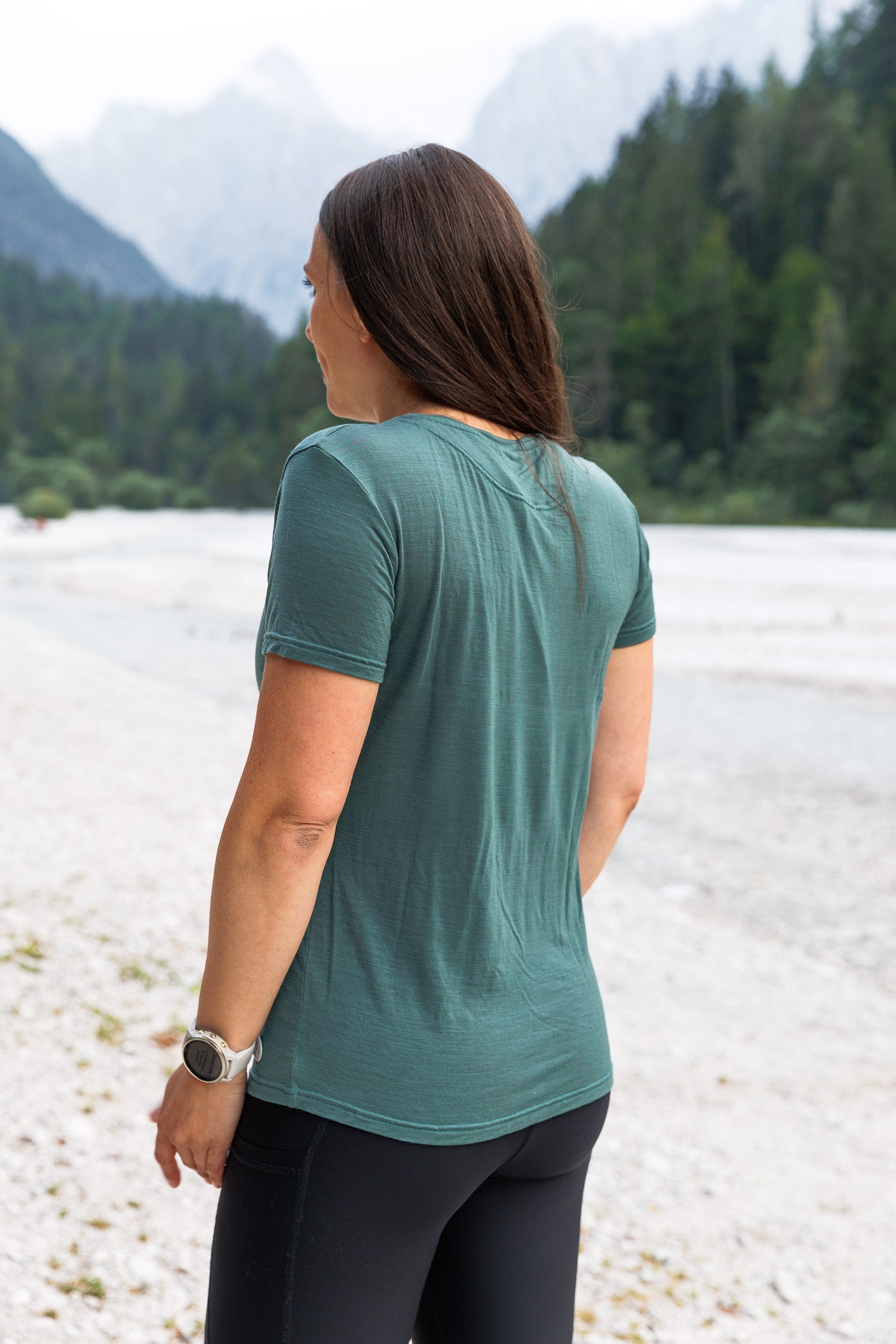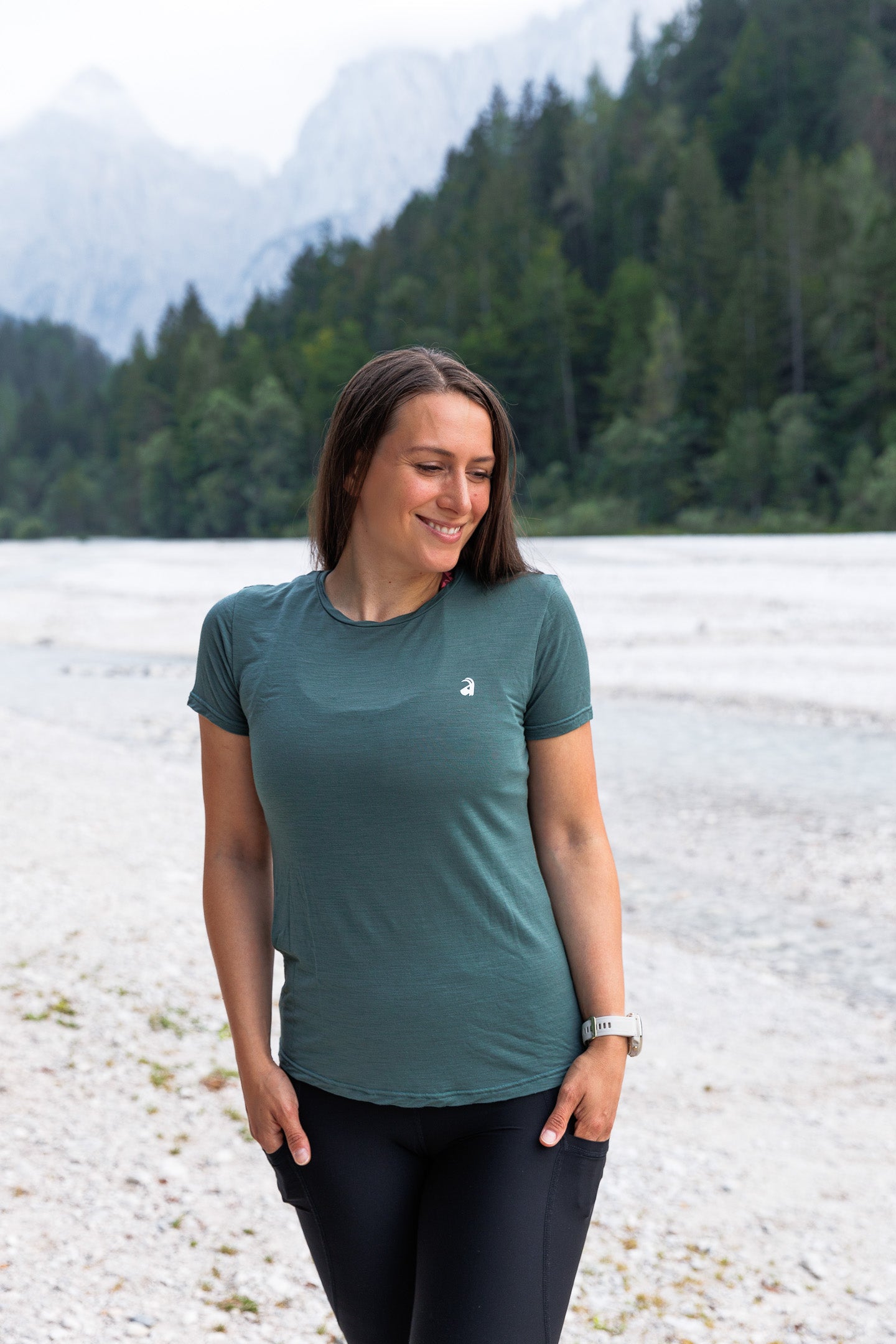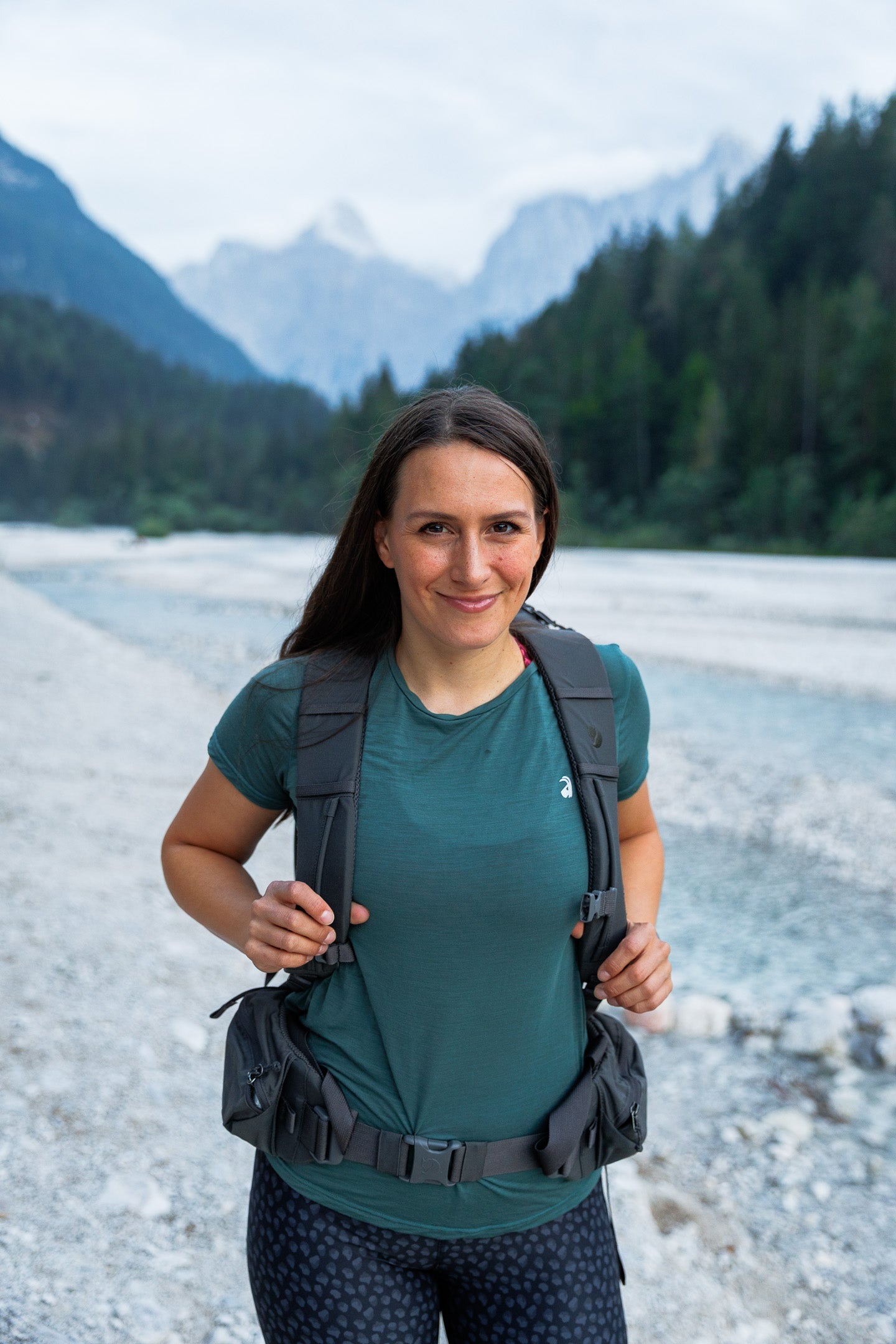 Premium blend of Merino Wool & TENCEL™

The natural properties of merino wool ensure that this T-shirt is breathable, moisture-wicking, and odor-resistant, making it ideal for all-day wear. The TENCEL™ fabric adds a silky-smooth touch to the T-shirt, making it incredibly soft and gentle against your skin.

Anti-Odor

Merino wool can be worn multiple times between washes without developing unpleasant smells.

Featherweight

Despite its lightweight design, this fabric is also incredibly durable. It can withstand the rigors of outdoor activities without showing signs of wear and tear.

Durable, yet silky smooth

Tencel fibers offer a silky-smooth texture and durability. This way you get all the benefits of merino wool at a lighter weight and a softer hand feel.
Why merino wool?
Warm when wet

There's a reason merino wool is called the miracle fabric. It doesn't lose insulating properties when wet. A wet merino shirt will still keep you as warm as a dry one. And when it's wet, it doesn't stick to your skin like cotton or polyester, so you don't feel like you're wet at all.

Temperature regulating

Merino wool is naturally temperature regulating - it keeps you warm in the cold and cool in the heat!

Anti-Odor

Merino wool is naturally anti-bacterial, meaning you can wear merino clothing for longer without having to worry about smelling. Just air it out after your adventures and you're good to go.